Tigashire, Afio mai, Malo e lelei, Haere mai, Tēnā koutou katoa, Nau mai ki te Mihinare o Henderson
Welcome to The Anglican Parish Of Henderson - St Michaels and St Marks
It is my privilege and honour to extend our warm welcome to you as you visit our website. Whether you're just having a look, or are searching out for a place to worship, we're delighted to have you here.
Please feel free to check out our ministry opportunities and how you can connect or be involved in our church family. I hope you'll find the information helpful to visit or join with us in Worship and Fellowship.
Nō reira, tēnā koutou, tēnā koutou, tēnā koutou katoa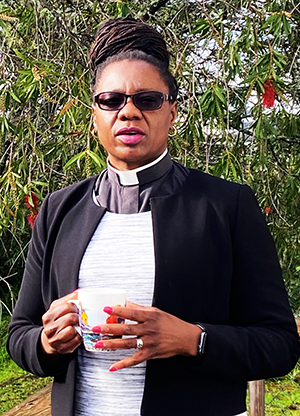 My name is Nyasha. Nyasha means grace and I love dancing in Church. It is common Sunday mornings to find me surrounded by our children in parish as we wave flags and dance to the worship music created by our talented musicians. This is the highlight of my week. Our parish can be described as the face of Auckland as it built of people from different cultures and ethnicities. Though we are an Anglican church, our members come from many different Christian backgrounds however, these differences are what make us stronger as we continually learn from one another. It is a joy to be part of this wonderful community and we are always eager to welcome new people to join us as we build the reign of God together in Henderson. I am available for catch up from Tuesday – Friday between 9am -3pm.